Railroad: Idle Arcade Game
January, 2023
Exciting idle arcade. Gather resources: chop trees, mine coal and ore. Load resources into factories to speed up the production of materials for your railroad. Send the train to the terminal station. Build a new settlement there and pave the way to the new State.
---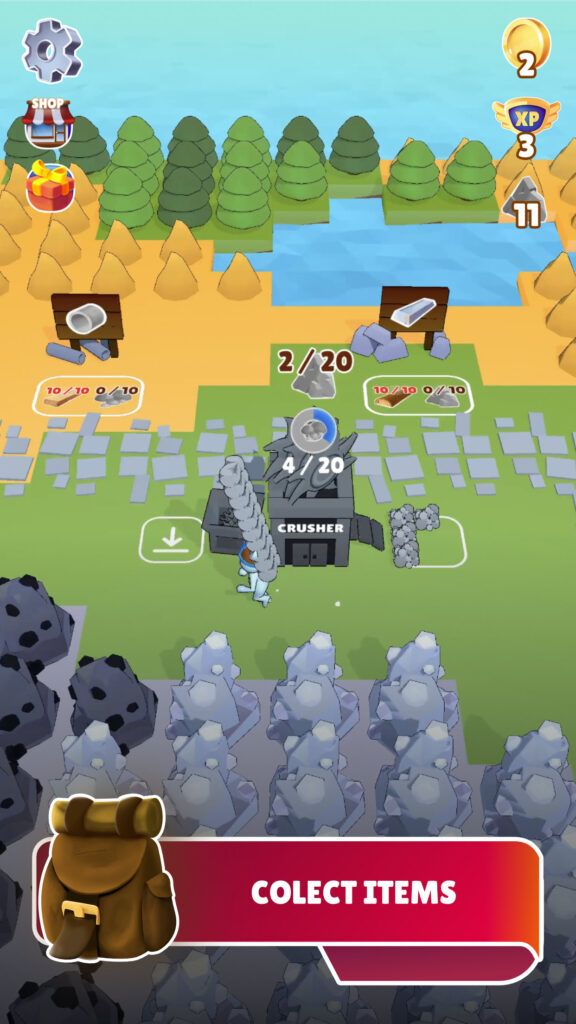 Bussiness Assistant
October, 2022
Amazing hyper casual game that will keep you hooked for hours.
Become the most successful business assistant. Fill out your calendar wisly. Keep balance between your energy, money and mental health bars.
Hard work pays off. Work during a week so your company's shares are worth more than your competitors.
---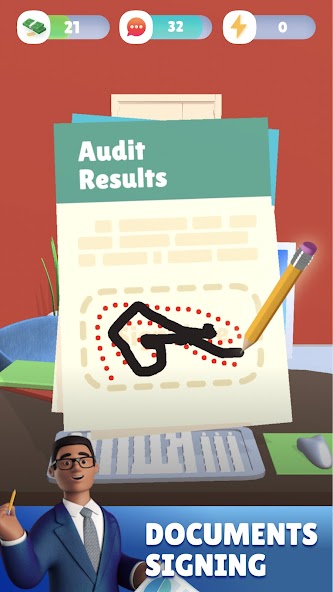 MONEY EXCHANGER
September, 2022
Try yourself as an employee of the Currency Exchanger. Exchange various money, pay by card, withdraw money from an ATM and in a safe.
---
ROUNDABOUT
August, 2022
Fasten your seatbelt, start your engine. Get ready for some cool driving! Tap and release the screen to drive through the city. Cruise like a real driver, tear through the city streets and show that you have what it takes to call yourself a real champ. Trains, cars, lying obstacles can you avoid them all?
Be ready for some endless fun.
---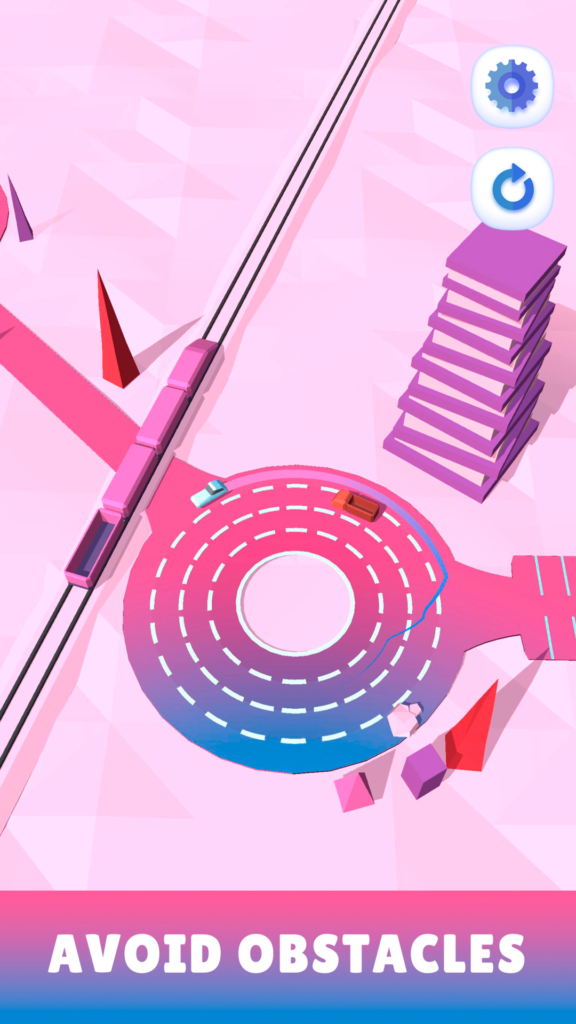 COLORFUL HOLE
September, 2022
Amazing hyper casual game that will keep you hooked for hours.
Just control the hole and move it with one finger. Absorb and swallow correct color objects from tiny to massive and turn them into building blocks for amazing statues constractions. Earn money and use them to upgrade your hole for a bigger, deeper and faster one. Don't stop your appetite and swallow as many objects as you wish.
Satisfying graphics and mechanics for both kids and adults.
---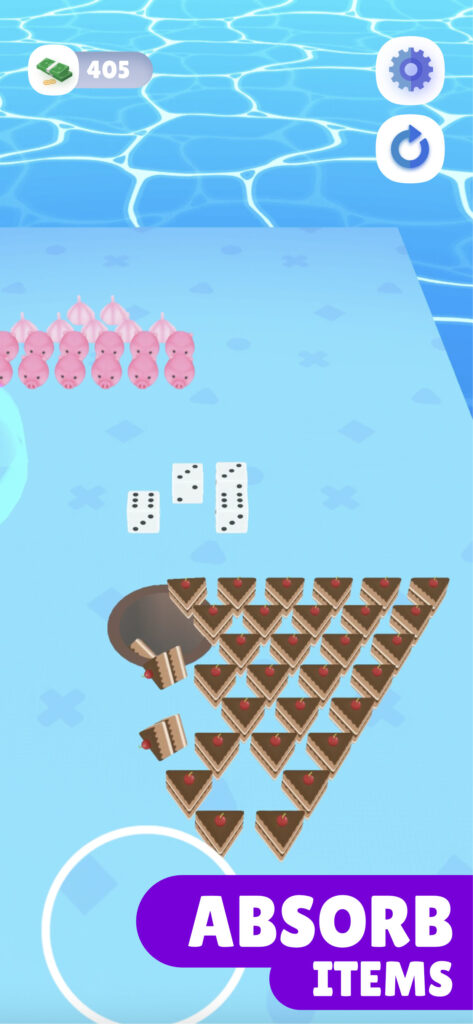 AGENT TIMELINER
July, 2022
Dodge enemies with time control and find the way to complete your mission.
Make miracles and save yourself by turning time back or speeding it up.
Be ready for some endless fun!
---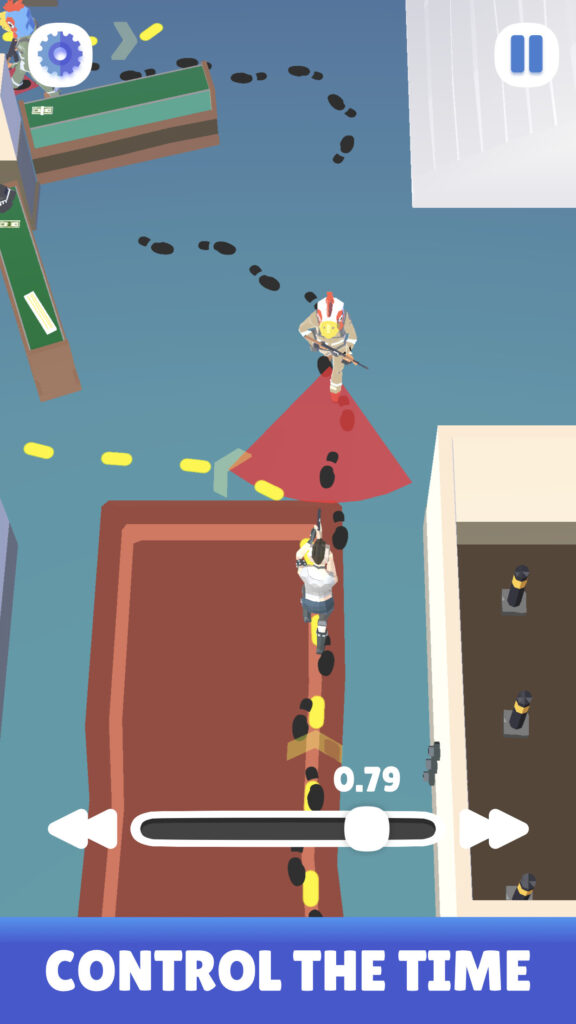 PUPPET LAUNCHER
June, 2022
Launch your puppet as hard as possible, get rewards and upgrade your crazy cars. Improve your best distance and unlock next locations. Prepare for some endless fun! Launch, destroy and smash.
Accelerate and jump as far as possible: over construction sites, cities, forests etc.
The further your ragdoll flies, the more points you get!
---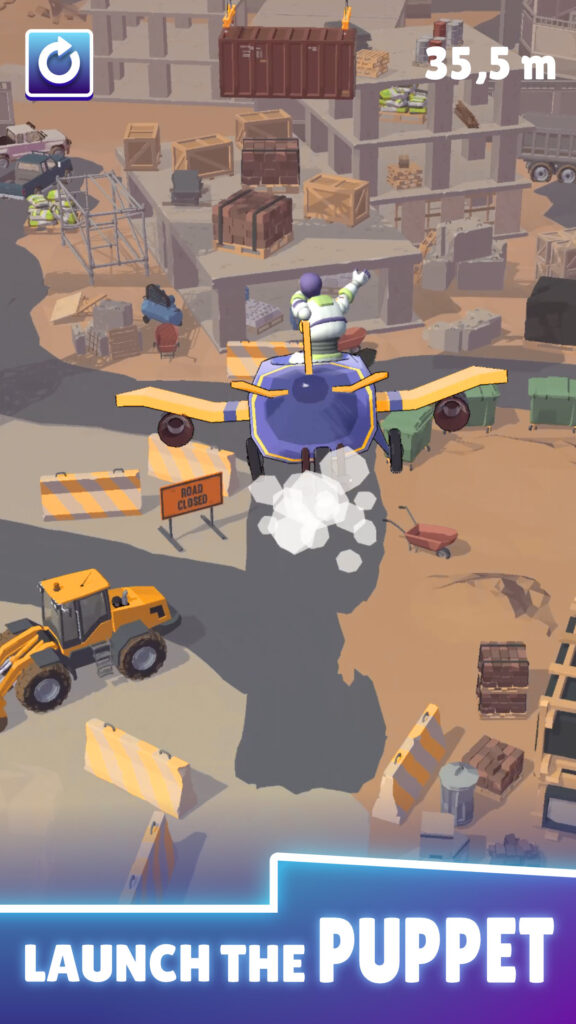 BRICK TOWER
May, 2022
Can you build the highest tower?
Are you looking for some new thrills? Then this amazing game is made just for you. It is hard not to feel happy playing Brick Tower.
It is a fun and colorful physics builder. Your goal is simple – be clever enough and build the highest tower.
Improve your building skill, avoid traps, be smart and fast. Do what it takes to become a Tower Master who builds marvelous towers.
Defy gravity with intuitive one-touch controls and enjoy endless physics tower building.
They're cunning traps and obstacles on your way that will try to mess up your creations, but that won't stop you! Brick Tower is calling for you, Master, hurry up and test your strength and skill.
---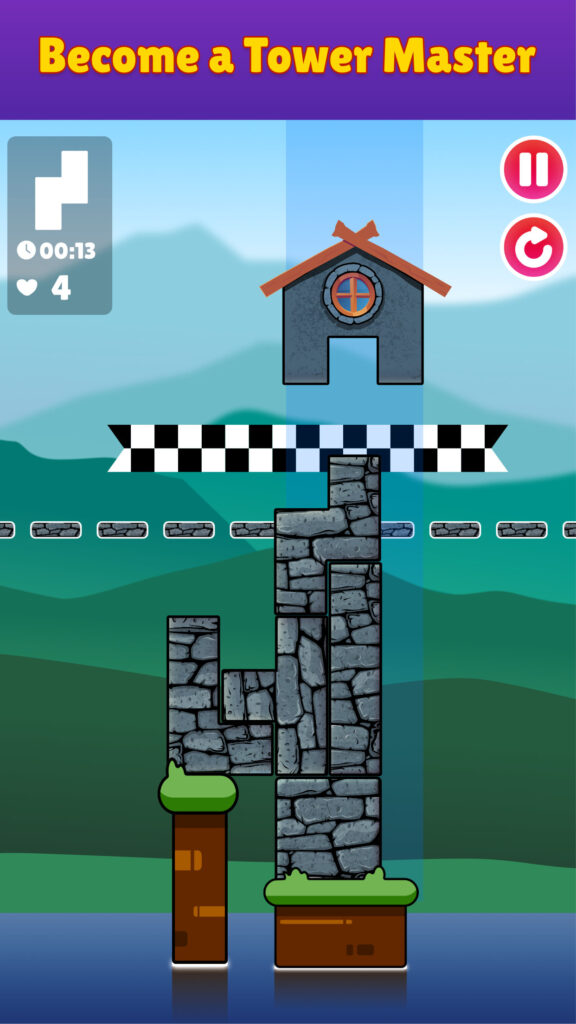 TWERK & JUGGLE 3D
April, 2022
Are you looking for new emotions, pleasure for your eyes and entertainment? Then this amazing twerk and juggle game is made just for you.
Twerk & Juggle 3D is ready to become your favorite game of all times! Your goal is simple – juggle different objects, build the correct trajectory, throw the object from girl to girl, show your dexterity and reach the finish line.
Put your skills to the test with Twerk & Juggle! Are you a superhuman twerk-juggling monster or a failure? Play our game to find out.
See how long you can last at your twerk and juggle challenge and get to the bonus level at the hot Miami beach. ​​Master the modern juggling, right on your smartphone.
---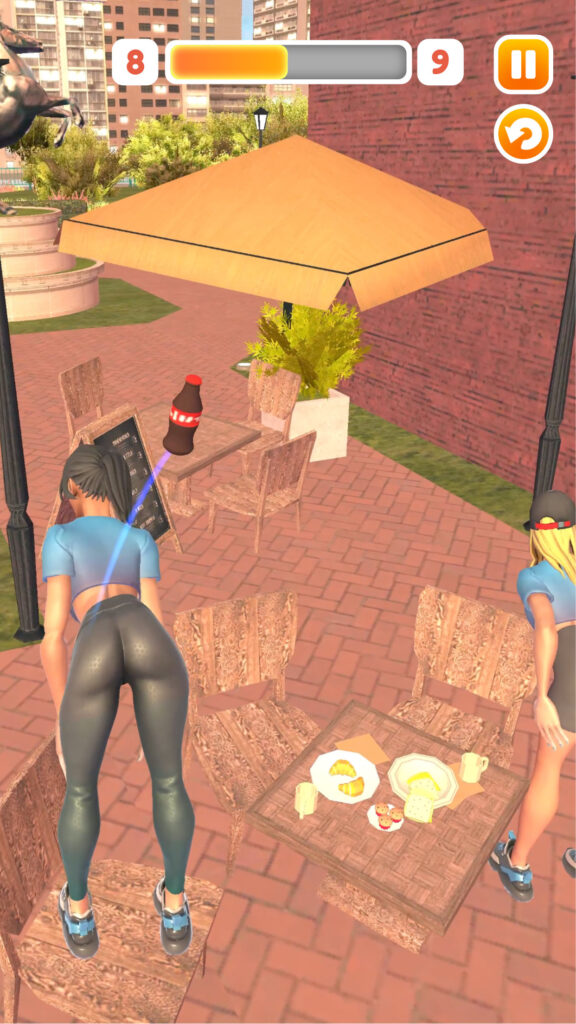 CLOTHING VENDOR RUSH
March, 2022
How your fashion skills: get, style, sell Clothes and win the race!
Race with your style and show them how baddie you are. Reach to the end of track, collect each piece of clothing and make it unique and beautiful. During clothes collection beware of obstacles that will make you lose everything. Reach the ramp with a full rail of beautifully packed clothes.
One-tap easy-to-learn controls, rich visual effects and addictive gameplay mechanics.
Clothing Vendor Rush is the best endless runner hypercasual game you need to play right now. It's a great stress relief for you to enjoy playing for hours.
In this funny and colorful game, you challenge your speed skills and timing precision.
Earn your way by picking up elements in the fashion house to make a lot of money and increase your clothes price. Sell it and open new items for your fabulous style.
---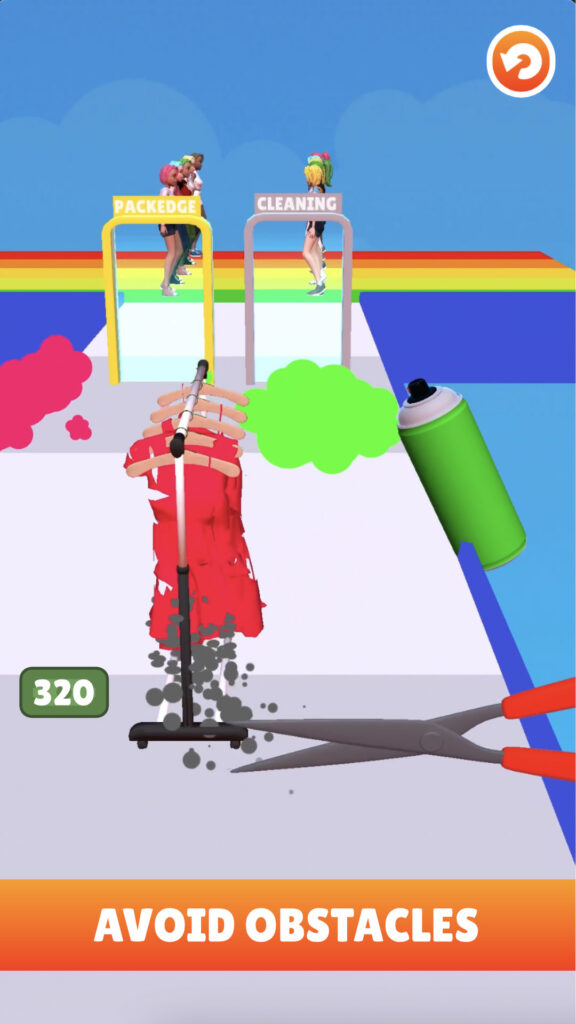 SLAPPING FACES
January, 2022
Are you looking for some new thrills? Then this amazing 3D running and slapping game is made just for you.
Slapping Faces is ready to become your favorite runner of all times! Your goal is simple – rise through the crowd and slap everyone.
Defeat your opponent's, slap the crowd and run away without getting caught.
What can be better than good old fashioned strong slap. Get your enemy closer, he need a good slap in the face
---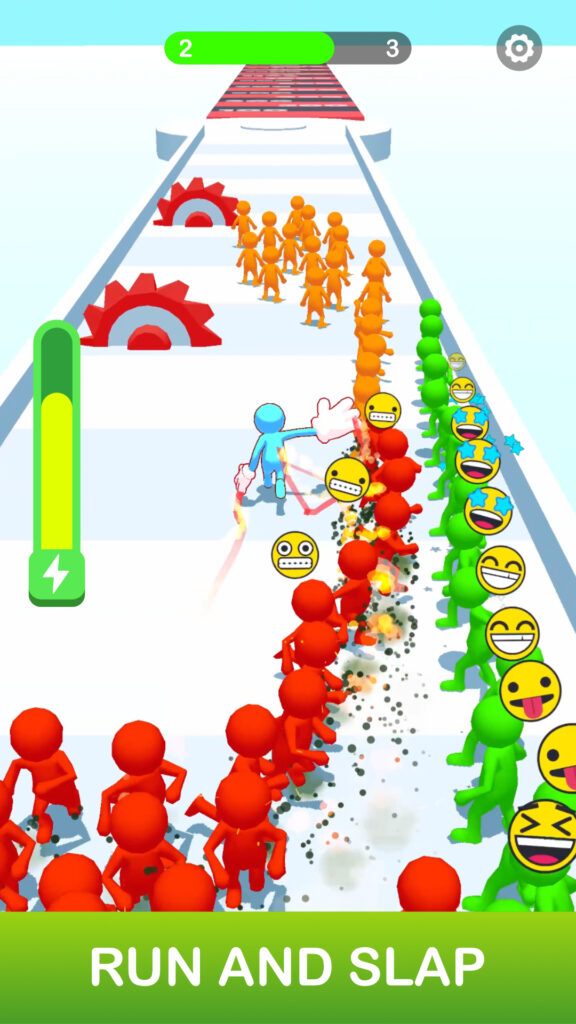 ECO WISE
November, 2021
The average person generates about 6 pounds of trash every day and over a ton of trash every year. The amount of garbage we generate has tripled since the 1960s.
About 79% of trash is recyclable but to recycle, we need to sort that garbage properly.
Paper, plastic, aluminum, and glass all require raw materials to produce. Paper comes from trees, aluminum must be mined and 10% of our oil goes to making plastic. Sorting and recycling can save a lot of those resources.
Be ECO WISE – sort your trash properly.
---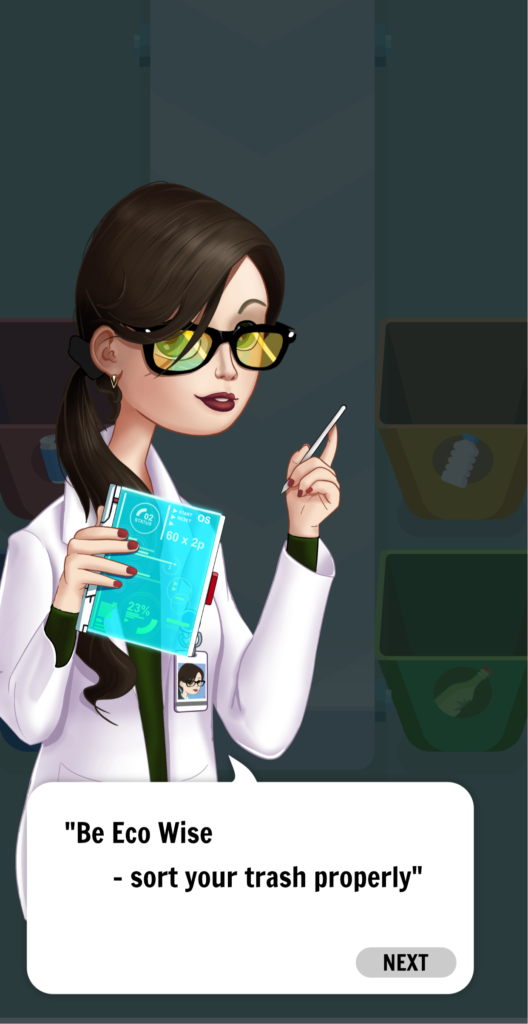 BLUE NINJA – RUNNER HUYANER
July, 2021
Are you looking for some new thrills? Then this amazing 3D running game is made just for you.
Blue Ninja is ready to become your favorite runner of all times! Your goal is simple – run, avoid obstacles, jump on platforms, and gather your Ninjas to battle and fight the opposing crowd!
Choose the best route, jump on platforms, shoot your enemies, and gather your Ninja warriors together so they can survive through all the clashes. Become the Ninjas crowd master and lead your warriors through the crowded city until the end of this epic race. Enjoy heroic shooting as you destroy everyone in your path, collect coins and upgrade your look and weapons. Defeat your opponent's main base in the final battle and take the castle!
---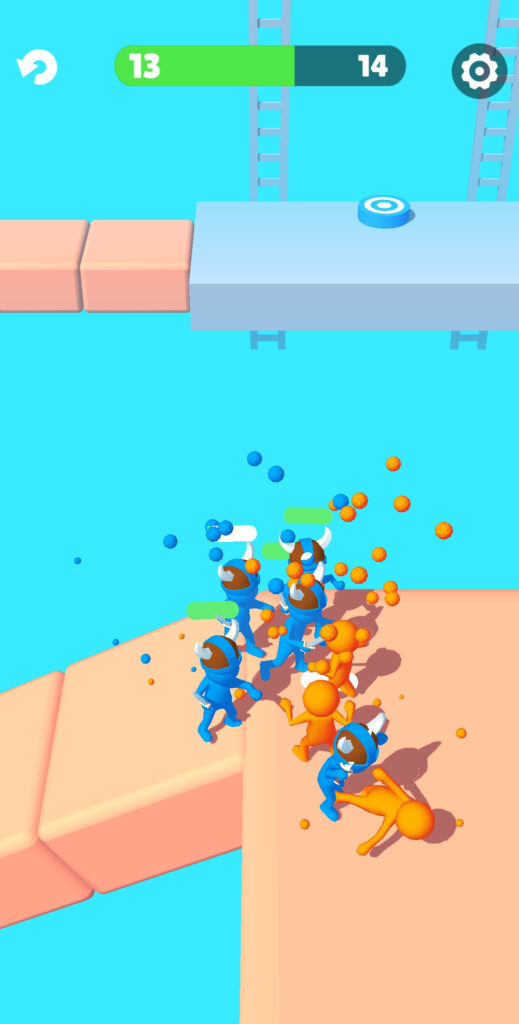 SORTATOR
July, 2021
Simple yet complex, challenging but relaxing game to train your brain, speed and reaction!
Intense levels where you need your wit and sharp mind. Sortator is a fun and addictive casual game.
Turn on your full attention, speed and dexterity. Tap and sort colored pieces to the bases of the same colors. Deceptive simplicity which can be tricky and entangled.
Great game to exercise your reflexes.
---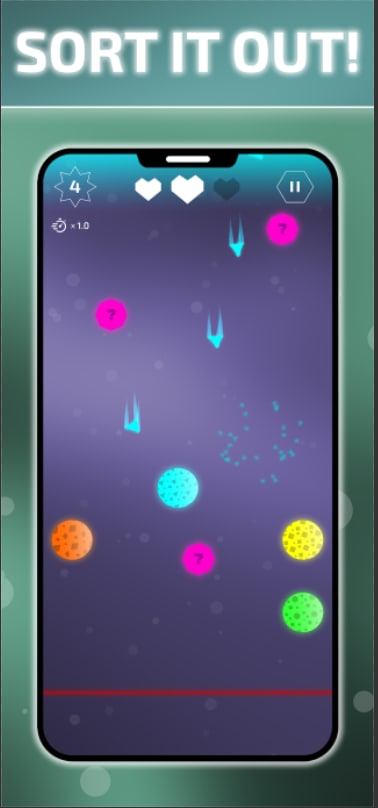 SAVE THE LOVE
July, 2021
A fun and relaxing game with many challenging puzzles. An epic love story full of betrayal and revenge. Help Jennifer destroy her enemies, build her wardrobe, upgrade her home, solve problems and Save The Love.
Jennifer sets out on a journey to save her family and her one true love, but she cannot solve the puzzles in front of her on her own. To help her, you need to pull the pins in the correct order. If you are successful, Jennifer can destroy her enemies and move on to the next challenge. Let's begin your puzzles quest.